Today we are here with a very interesting topic and that is WordPress Vs Blogger. The battle between WordPress and Blogger is on since 2003.
So, today we have decided to talk on WordPress Vs Blogger. But before we go through the topic we need to have knowledge about the word WordPress and Blogger.
So before we go to battle let me tell you,
What is WordPress? Benefits of using WordPress.
What is Blogger? Advantages of Blogger.
What is WordPress?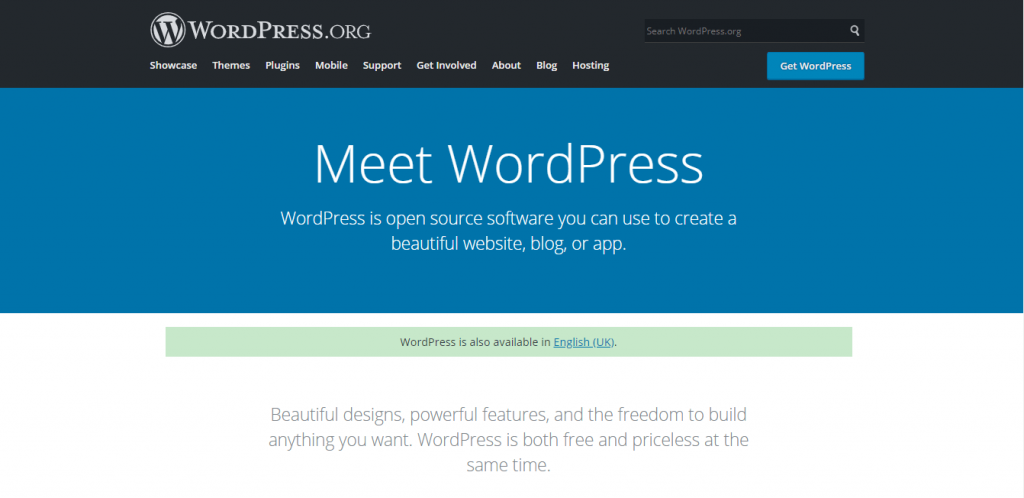 WordPress is a widely used software to manage content. In short, A popular content management system written in PHP and paired with MYSQL and MariaDB database.
We can easily create a fantastic blogging website using WordPress. An interesting fact about WordPress is, it supports every type of website like an online store or fashion blog and many others.
Themes plugins are another interesting thing that we get while using WordPress. They are going to make you website super attractive and flexible.
If you want to know more about themes and plugins check what is a WordPress theme and what is a WordPress plugin.
Advantage of using WordPress
Talking about the advantage of the WordPress, it comes with outstanding features that you are going to love. Let us start with the key benefits of using WordPress as a platform.
The very first advantage of using WordPress is that it is totally free to use. We just need to download and follow a simple step to use it. You can easily make a blog on WordPress.
Are you a beginner? Just don't worry you can use WordPress without any trouble with simple guidelines. You can use the WordPress support forum and community as well.
It is responsive and helps us to operate our website in every screen size.
SEO friendly software, which will help us to get a good rank in google. And yes we have multiple plugins for SEO in WordPress.
The best thing about using WordPress is that it gives us the freedom to design our website with multiple free and paid themes according to our needs, feel, and look.
There are many advantages of WordPress which is not possible to explain in a single blog. But trust me you are going to love it.
What is Blogger???
Blogger is the Google platform where we can write our own blog. It is a blog-publishing service where multi-user blog entries with time-stamped. Google bought Blogger in 2003.
The blog that we post is hosted by Google and generally accessed from a subdomain of blogspoy.com. This is also a blogging platform like WordPress. Blogger comes with limited and perfect features that every user wants to have for their blog.
But one thing that we need to know is that the ownership of our site is not totally in our hands. But it doesn't mean Google can access or stop our blog unless our blog is in the wrong way. Although there are some limitations in features and functionality but the best platform for blogging.
Advantage of Using Blogger
Blogger is also free to use as WordPress. You don't need to pay any amount to use it. It is totally free on the *.blogspot.com subdomain.
Comes with Free SSL certificated pre-installed.
It is a simple but outstanding platform. We can easily use it without any trouble.
As we know blogger is bought with google, it is google integrated and this is going to help us a lot.
A safe, secure platform with outstanding Speed is Blogger.
What is blog???
A website on WWW that shares information on any topic is a blog. In simple language, information, or journal on the internet that displays information is a blog. And Blog can be on any topic.
Benefits of Blogging
The main advantage of blogging is that it increases your writing skills, increases research capacity, and yes helps you to know what is going on with the related topic.
It helps you to increase your thinking capacity and also organized our thinking.
Our blog can make some changes in someone's life and also bring a good change in our life.
Increases our confidence and makes us familiar with several things.
we can make from blogging.
The best thing about blogging is, it makes us organize are patience and many more.
WordPress Vs Blogger
| | | |
| --- | --- | --- |
| Features | WordPress | Blogger |
| Security | WordPress is fully safe and secure website. And also provide multiple free as well as paid plugins to increase security level. | Blogger is also safe and secure platform by google but has no extra function to increase the security level. |
| Setup | We can easily setup WordPress using simple step. | Blogger is also easy to use as well as easy to setup blogging platform |
| Price | It is a free blogging platform | It is also a free blogging website |
| Design | WordPress has multiple design with 5000+ free and more paid themes which is going to take your design at the top. | Blogger has limited ad basic design for blogging but enough for blogging. |
| Flexibility | Multiple number of plugin and hosting makes with website flexible and super. | It comes with a limit. No any additional Plugin are available |
| Ownership | WordPress Provides you full ownership. In short you are the only boss of your website. | You have to share your ownership with google. In short you are not only boss of your site. But it doesn't mean google can access you website any time any where unless you have posted something wrong that is not allowed in google. |
Conclusion
This content is all about Blogger and WordPress. The battle between WordPress vs Blogger is never going to end. But have tried our best to include the key differences between them.
I hope you like the content, and yes the content is going to help you to choose between WordPress vs Blogger. But the fact is both of them are best in their way the decision is yours.
Please keep on supporting us! And you are totally free to send your questions if any related to the topic. We will try our best to answer all of them as soon as we get them. And yes you can also send us the next topic you need to know about.
You may like the best methods to earn money online. Check it out.
Thank You! Have a good day!