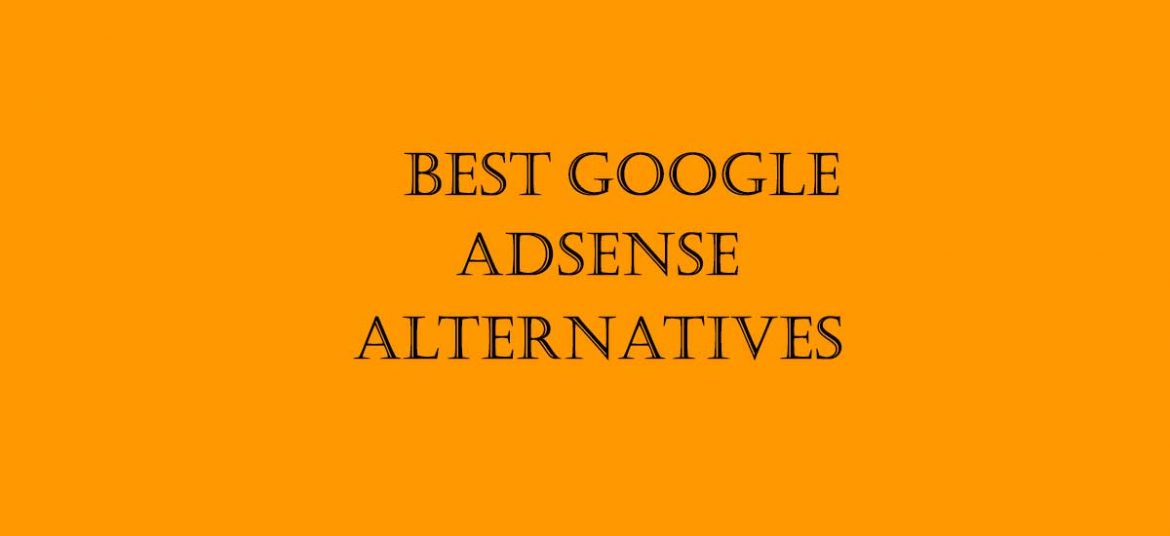 This content is going to make you familiar with the Top Google AdSense alternative for WordPress Website. Before explaining the Topic I think I need to explain what is Google AdSense???
If I have to define Google AdSense I will simply say a program through which a website publisher in Google Network can have Advertisements on their website. The program is run by Google. The advertisement can be done by image, videos, text and so on.
When we work to build a website we have thought about how can we get the benefits with that website. The best way to get a return form any website is an advertisement. So, Google AdSense is a simple way to earn from your website.
Benefits of using Google AdSense
We don't need a product to sell. The website or a blog post that shares information only also can make money with Google AdSense. In Simple Words " NO PRODUCT REQUIRED".
Google AdSense enables us web search which will help us to keep the visitor to stay for long.
We don't need to have a different AdSense Account for a different website. Single can cater to AdSense on multiple sites.
We can use Google AdSense very easily. I mean no technical knowledge (code) is required.
The exciting thing about Google AdSense is that you can find ours on ads an use them in your account.
The way we present our account really does matter. The work and struggle in building a Website are very tough. Google AdSense always appreciate use for our work and allow us to have the Customizable ads.
We don't need huge time to add attractive ads, which is one of the best advantages of using Google AdSense.
Adding ads on our website is totally free using Google AdSense. Which is enough to encourage us.
There are several advantages of using Google AdSense which is tough to explain. I think I need to have I single post to explain all of them or that one post may also be not enough to do so.
Now let's get started with the Google AdSense alternative for WordPress Website.
1. Yllix
An advertising network that serves up a hassle-free registration and can be Google AdSense alternative for WordPress Website. Yllix is a premium alternative to Google AdSense with very low payments for monetizing our blog and websites.
The Yllix has different ads sections like popunder ads, layer ads, full-page ads and so on. With this different section, the Yllix is fully responsive. I mean it can be used in both desktops and mobile too.
Another thing that will attract us to use the Yllix is that it will not take a single unit of time to activate our account after registration. After the activation of our accounts, we will get direct access to the self-serve platform and have 100% control.
Features
Includes various ad type for both mobile and desktop
A low payment that is based on traffic quality
Daily payment
We will get 100$ for a very new active user that we bring to them
Instant account approval.
---
2. PopCash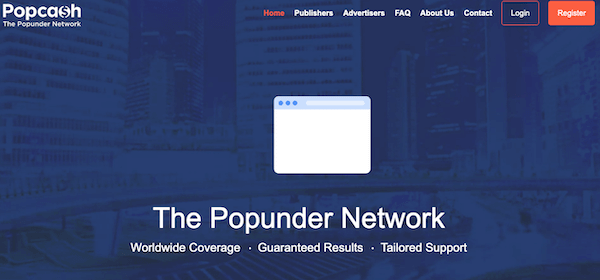 Another AdSense alternative for WordPress Website is Pop cash, which uses UX twist to offers Popunder advertising.
The setup is a bit different compared to others but fast. Approval may take 1 hour for Working days and up to 12 hours for weekends.
As our account is approved, single visitors are shown a popunder ad once in 24 hours. It provides better user experience and makes sure our visitor does not get the ad ever second.
Features
Worldwide Coverage
100 Guaranteed Results
Fully Supportive
Low Withdrawal limit (10$)
Can get paid through Paypal, paxum, Wire transfer and so on.
---
OIO Publisher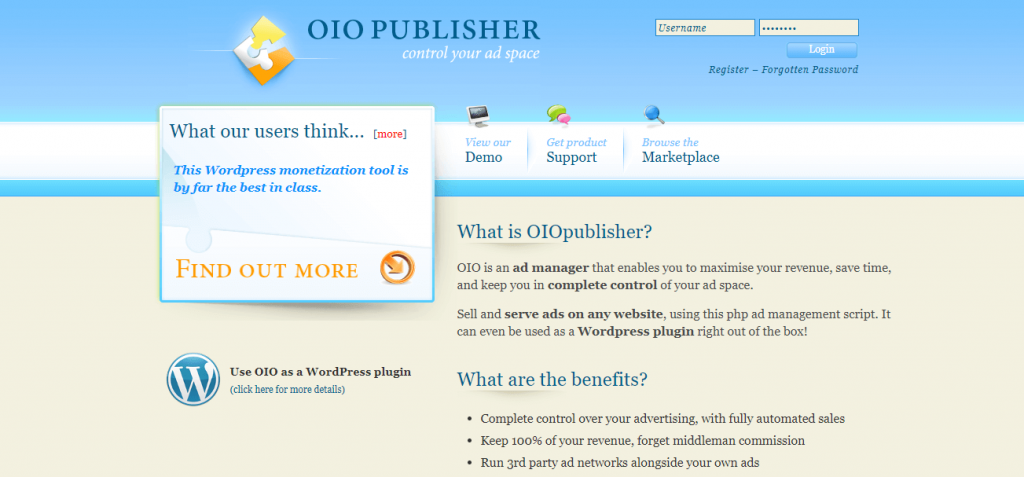 One of the best Google AdSense alternatives for WordPress Website, which offers PHP ad management script and also the WP plugins which can be used to manage our blogs and website through ads.
You might find it a bit tough because of plugins but trust me "OIO Publisher" will make you feel best to use. We get the middle people so that we can keep 100% revenue.
Features
Fully control over our advertising, along with fully automated sales
100% of revenue no middleman commission
Run the 3rd party ad networks, alongside our own ads
A single license covers all of our websites
---
PopAds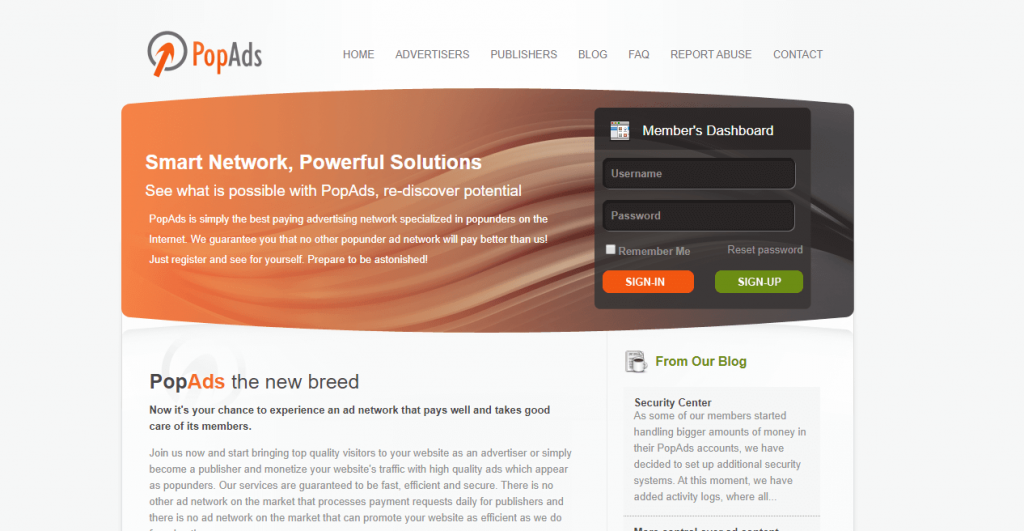 Another advertising network that is Google AdSense alternative for WordPress Website specializes in "POPUNDER" ads. They also offer popups, tabs, tab under, and more, in fact, all the under and ups.
Another attractive fact about the PopAds is that they can pay you daily providing. In short, we can earn more than 5$ each day. From which we can pay the minimum payout limits of PopAds.
PopAds cares for their customers and allows them to connect us 24*7.
Features
Highly secure
Fast payments
Fully and fastest customer support
we can choose the prices in short dynamic market
Powerful Solution
Smart network and soon.
---
Revcontent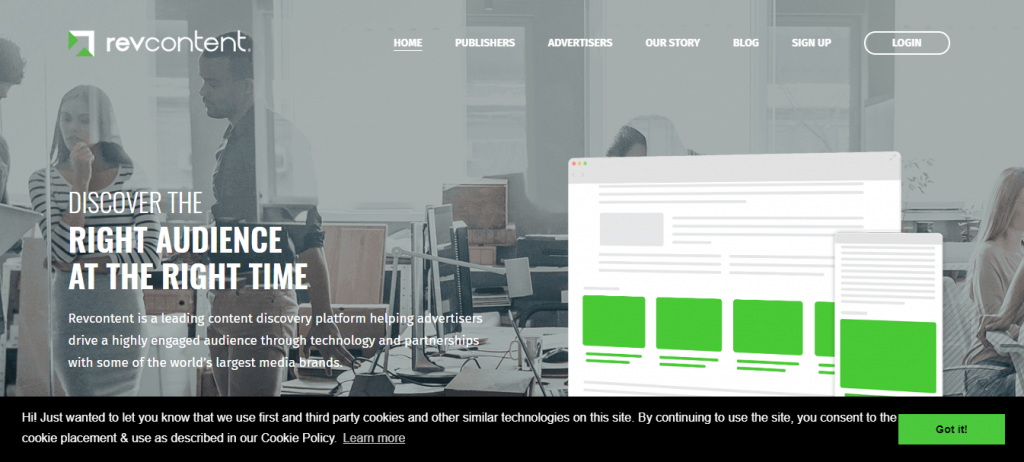 The ads that we get using Revcontent will be relevant articles and blogs. The reason behind the relevant articles and blogs is that it naturally blends in with our content.
Another interesting fact about Revcontent is, "Revcontent uses highly responsive widgets, gallery implementations, infinite scroll, and unlimited API customizations.
The traffic in Revcontent has a minimum of traffic (50000) visits per month. Talking about the payment, Revcontent pays on net 30 terms ( the total amount s payable within 30 days).
Features
User Experience + Engagement
Higher Revenue
Fully customizable widgets that deliver the right content to our audience
Utilize audience insights to help drive editorial and revenue decision making.
Quality Traffic + Targeting
Dedicated Account Management and So on.
---
Skimlinks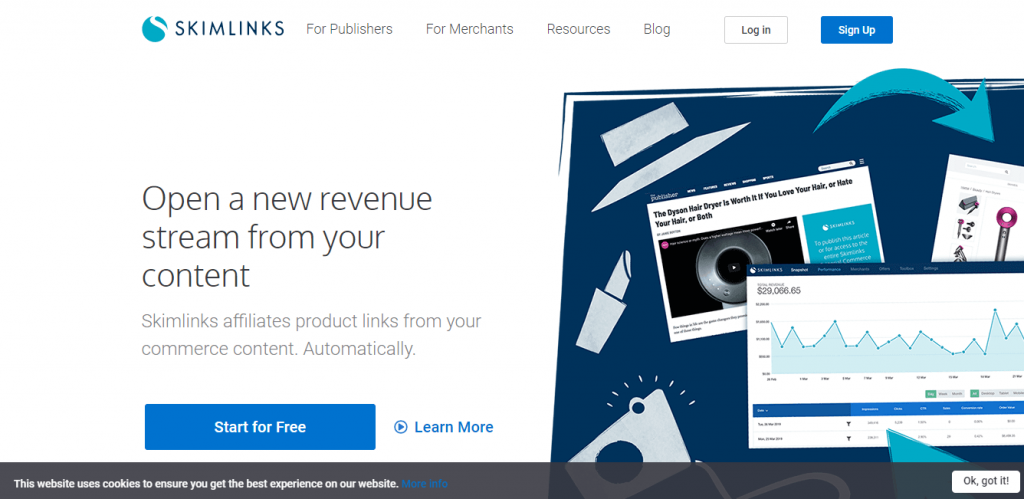 Are you thinking to develop the commerce website or already have built them? Now its time to earn from them by ads they think high a choose Skimlinks.
Skimlinks is the best Google AdSense alternative for WordPress Website and after joining it we get direct access to a global network of 48500 merchants and 50 demand partners.
Features
60000 publisher, 48500 merchants Worldwide
The platform is scalable and supported by 100% trusted frameworks certified by USDAA, EDAA, and IAB with complete GDPR compliance
Connects to thousand of merchants instantly
2.5m $ of sales every day and soon
---
Media.net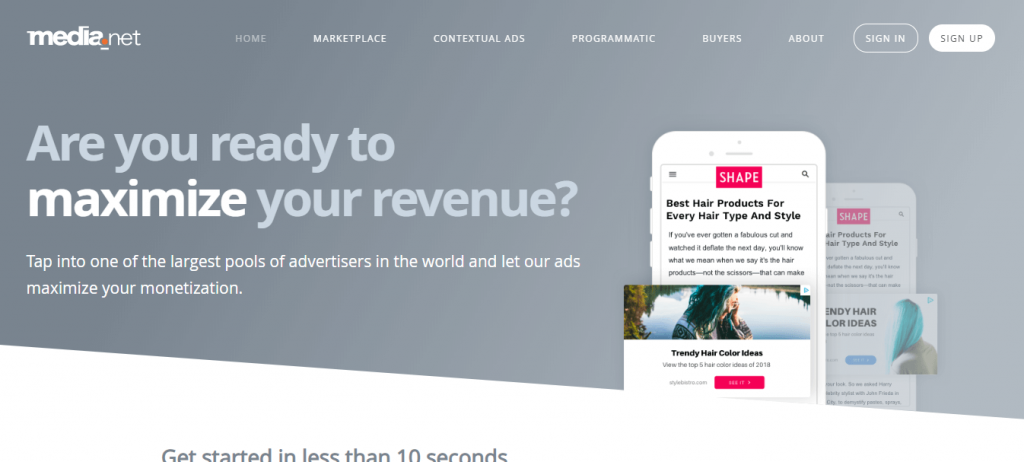 The biggest Competitor of AdSense is Media.net. It can be considered as the best Google AdSense alternative for WordPress Website. The largest marketplace Yahoo! Bing Network is allowed to the Media.Net users.
The Company offers us the most advanced adverting technology. The site includes search, display, native, video and many more which is its self an awesome feature.
The way of use or simply the way of implementation is quite easy. We just need d rop a short snippet of code on our website or blog. and rest work like adding videos, images and soon can be done without code.
---
Propeller Ads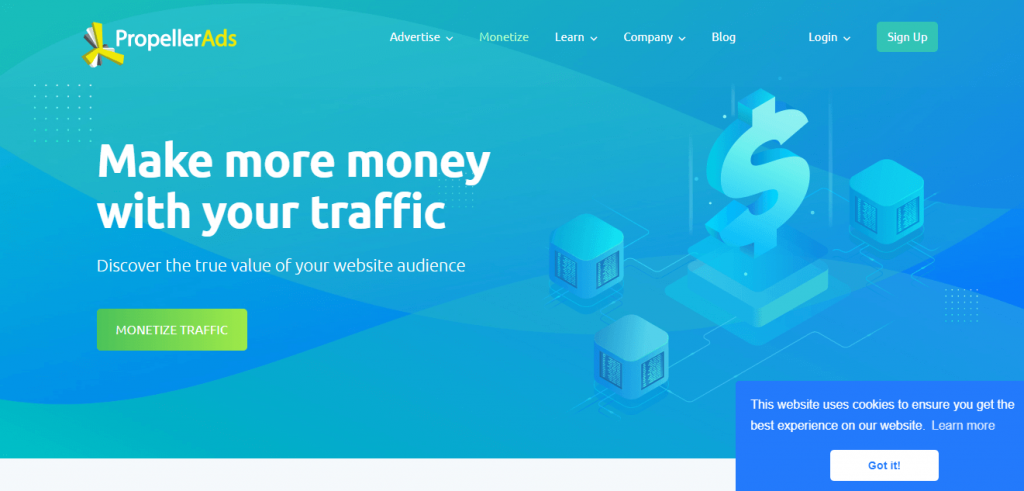 The demand for Propeller ads as very high. About 150000 publisher uses it. The reason is the way they present themself and yes, of course, the 8-year market experience.
The company promises to make your ads decent, useful and attractive. We do not need to worry about any spam ads on annoying ones. I think this is one of the best reason which encouraged me to add Propeller Ads in the list.
The way to work with Propeller Ads is simple. We just need to do is register an account and wait for the approval. Once we get, the shortcode it is provided to us. we need to paste the code in the Propeller Ads unit of our website. And done.
Features
Global coverage
Clean Ads only
AdSense Compatible
AdBlock Bypass
Referral Program and soon.
---
Adsterra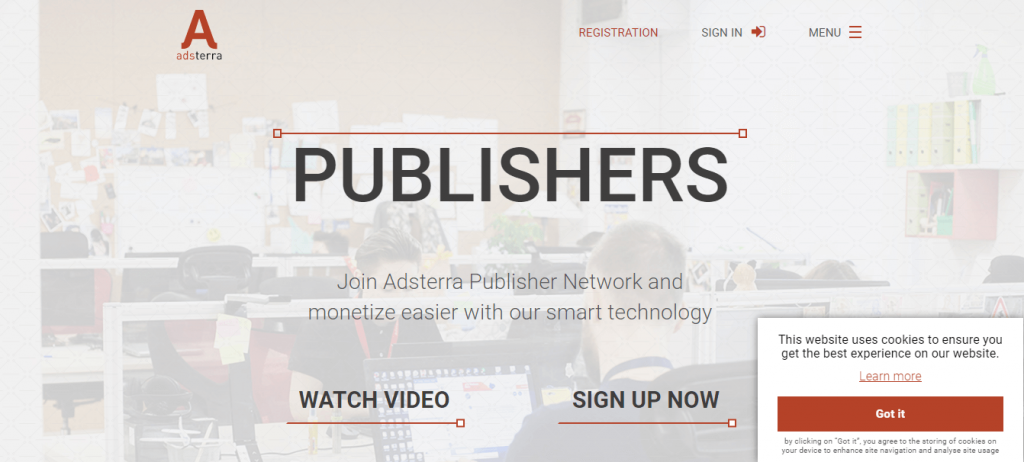 The fastest-growing network for Advertisement that is specialized in "Popunder" ads. If you are searching the awesome Google AdSense alternative for WordPress Website then just relax and go with Adsterra.
While working with Adsterra we do not need to worry about any of the spam ads. In fact, it protects us from malware too. In short, we are fully secure while using Adsterra.
Features
Highest CMP rates
Instant income
Safe Ads
Effective Ad formats
The vast verity of web and mobile ad formats
On-time payments and many more
---
Evadav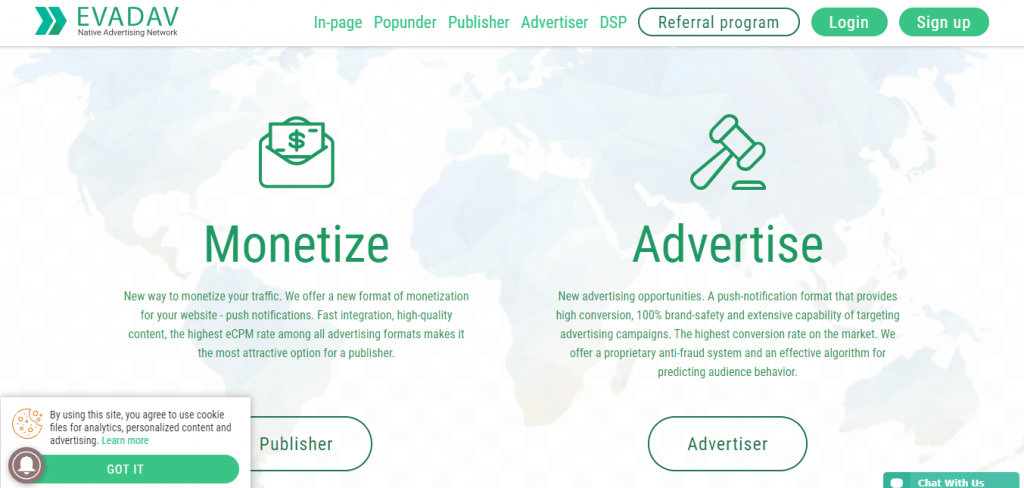 Different ad units like Video, sliders, banners, native content here come Evadav an advertising network. The special feature of Evadav is push notifications, " The Automatic notification that is seen in small popup windows on our screen.
The Evadav is one of the best Advertising networks which is going to connect us with the world with a global advertising exchange.
Talking about the payments, we will get thee payment weekly, with a 25$ minimum payout.
Features
Push Notification AdNetwork
Worldwide Audience
Best Traffic
New Revenue Stream
1676645848 Daily impressions
15111 Publishers
8962 Advertisers
770310 Campaigns
---
Conclusion
The top best 10 Google AdSense alternatives for WordPress Website end here. All are best in a different way. The decision of choice is totally ours.
I hope you will find the content good and keep on visiting us for more exciting content. You are free to send your Queries if any regarding to the topic. For more interesting content like " add a new post in WordPress using the Gutenberg editor", " Make money with WP blogging", " make website SEO friendly", and many more.